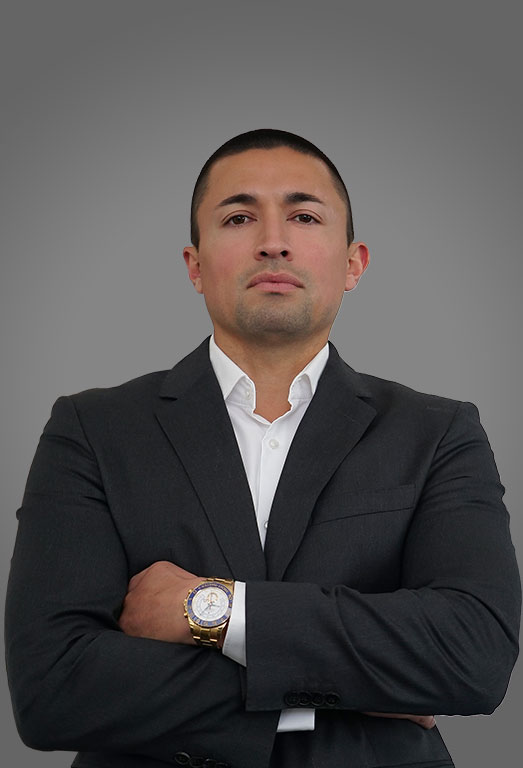 Albert Preciado is the Founder and CEO of The Mortgage Guys, Ambiance Realty, Driven Enterprises, & Conquer Escrow. Albert is also a Real Estate Investor. In 2013 Albert bought a 3 unit property and like everything else Albert does he went all in and acquired as many multi-units as possible. This would end up being a Life Changer. Albert's original company was The Mortgage Guy and after mentorship sessions the company's name changed to The Mortgage Guys. This was another Life Changer. Albert has been in the mortgage industry since 2005, he is a licensed Broker and Mortgage Originator. Albert went through the toughest times of his life in 2008 when we had a market recession and Mortgage Meltdown but decided to weather the storm and not quit the industry he believed in. The reason why Albert started a mortgage company was because of the pain endured by his parents and himself when they got turned down for a mortgage time after time in the early 90s. Albert always had a dream; to have a house with a big yard and a dog since he was a kid, and it never happened because of unprofessional Real Estate and Mortgage Agents. Looking back, Albert realized how his parents did qualify for a home loan but due to the incompetence of the Real Estate and Mortgage Agents helping at the time, nothing ever happened. Albert committed to start a Mortgage Company from scratch and create a company that will help humble families make their American Dream a reality. Albert's life wasn't always perfect and his mid 20s were full of costly mistakes that could have costed him his life.
Our standard is to create an amazing stress-free experience, proper communication while remaining diligent and efficient. We make it a priority to reply to all calls and e-mails within the hour in which they are received.
✓ Ethics
✓ Strong Work Ethic
✓ Great Attitude
✓ Integrity
✓ Teamwork
✓ Respect
✓ Communication
✓ Initiative
When properly using the tools of communication, kindness, and respect; trust is built. When a transaction is closed on a strong foundation of trust, respect, kindness, and communication – the result is a happy client!
Our approach on each and every escrow transaction; utilizing different techniques, technology, and personal service to create our masterpiece – a successfully closed escrow! Providing clients with an outstanding escrow experience is our first priority. Customer Service is the backbone of any successful organization and having worked in the service industry for decades, we understand that there is nothing more important at the end of the day than a happy client.
What makes for a great escrow experience?
Aside from performing the basic functions of an Escrow Company, using a variety of the tools available to provide the best service possible. Communication, Kindness, Honesty, and Building Trust.
We take security very seriously.
With the rapid changes in technology, every company now has some sort of cybercrime exposure. Criminals are now using viruses, phishing or other traditional hacking methods to steal an individual's personal information. Conquer Escrow has gone to great lengths to ensure that our customers can feel protected against these threats by obtaining Cyber Crime and Cyber Liability policies. We want every customer to know that their information is safe with us.

Tel: (424) 777-4441
openingdesk@conquerescrow.com
8721 W. Sunset Blvd., PH10,
West Hollywood, CA, 90069